Have you ever considered the possibility of working in one of the largest economies on earth?
The United States is considered the land of opportunity and houses a large number of multinational companies that grow year by year.
Below I will tell you, what are the basic requirements to work in the United States!
Important documents
1) Permanent Resident Card (also known as the famous Green Card),
2) Work Permit, or
3) A work visa based on a job that allows you to work for a specific employer.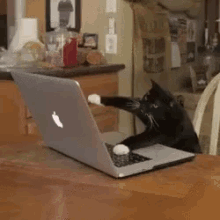 There are two types of work visas in the United States:
– Permanent (Immigrant) or Temporary (Nonimmigrant)
– Permanent worker (Immigrant)
A permanent worker is a person who is authorized to live and work permanently in the United States. The United States government grants a maximum of 140,000 immigrant visas for foreigners per year. Some immigrant visas require that the worker already have a job offer from a US employer in order to apply and / or an approved labor certification from the US Department of Labor.
Be sure to read my article on how to look for work in the United States!
Temporary worker (Nonimmigrant)
A temporary worker is a person who wants to enter the United States temporarily for a specific purpose. Once in the United States, temporary workers must limit themselves to the activity or reason for granting them a nonimmigrant visa. Usually, the process must be initiated by the United States employer by petitioning for the temporary worker.
If you want more details about work visas, here is a note with all the details.
I hope you liked this information and that it was valuable. I invite you to subscribe to my blog that is dedicated to providing information and the latest news regarding emigrating to the United States!
I hope you liked this information and that it was valuable!
My name is Federico Vargas, proud father of Martina and Benjamin, and husband of Gimena.
With my family we lived the process of emigrating from Argentina to the United States, so we understand the fears and emotions that come into play when taking the step and changing the lifestyle. That is why I am passionate about being an immigration lawyer and helping families go through this process.
The information and materials on this website are not intended to be, nor should they be construed as, legal advice, opinion or the provision of legal services. The viewing, transmission, receipt and exchange of information contained on and accessed through this website does not create nor constitute an attorney- client relationship or an invitation to establish an attorney-client relationship.